Frequently asked questions
European research and innovation in a new geopolitical arena
Image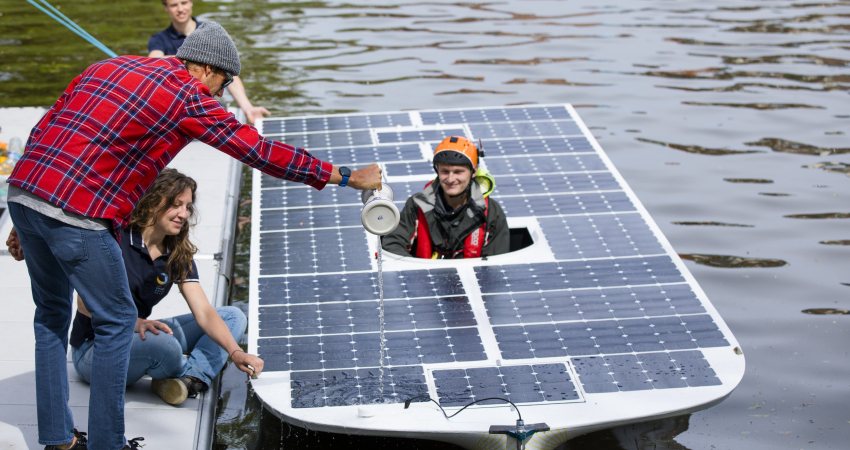 Anyone interested in the research and innovation policy of the new European Commission and in particular Horizon Europe, the new European Framework Programme for Research and Innovation. Everyone who has to do with research and innovation policy in the Netherlands, such as policymakers, members of parliament, administrators and policymakers of Dutch knowledge institutions, advisors, journalists.
Europe is not only an important source of funding for researchers and innovative companies in the Netherlands. Europe is also becoming increasingly important in the agenda-setting, programming, organisation, instrumentation, implementation, and utilisation of scientific research. In the European Framework Programme for Research and Innovation Horizon 2020, for example, societal challenges have been formulated that give direction to research. And thanks to the European Framework Programme, Dutch researchers and companies are increasingly operating in European consortia.
The new Commission has even greater ambitions with the successor to Horizon 2020, Horizon Europe. These have to do with geopolitical, technological, and economic developments. With the new European research and innovation policy, the Commission shows that it wants to mobilise scientists, businesses, and other parties even more for geopolitical and societal goals.
We identify five radical developments that are determining for the EU's new research and innovation policy: the rapid development of digital technologies, geopolitical uncertainty, the changing social position of science, Brexit and the climate crisis. We have not yet included the effects of the COVID-19 crisis in this analysis.
Horizon 2020, the European Framework Programme for Research and Innovation for the period 2014-2020, amounts to around EUR 79 billion. That is more than EUR 11 billion per year. In addition, the EU also funds research projects through other programmes, such as the Structural Funds for regional development and the Digital Europe programme. The European Commission has proposed spending even more money on research and innovation from 2021.
The most important changes that Dutch companies and knowledge institutions will notice are:
A stronger link between research policy and policy priorities of the European Union, such as the European Green Deal and technological autonomy;

Missions as an organizing principle for research projects. Five mission boards have been set up to ensure that funded research will contribute to achieving ambitious goals such as climate-neutral & smart cities and the fight against cancer.

An increase in the budget for measures to promote a more balanced distribution of research funding across European Member States. This means that relatively (slightly) less budget will go to the Netherlands.

The establishment of the European Innovation Council to support promising innovative start-ups in their growth.

A streamlining and more strategic use of European partnerships. Of the existing nearly 100 partnerships in the field of research and innovation, a number will be discontinued or reorganised.

More money for research and innovation in the military domain of the European Defence Fund.