In the blog series 'Healthy Bytes' we investigate how artificial intelligence (AI) is used responsibly for our health. In this fourth part, Carine van Oosteren, senior policy officer at the Social and Economic Council (SER), talks about the consequences of AI for the tasks of healthcare professionals and employment in healthcare. Examples of AI in healthcare help to understand how the work of healthcare professionals is changing.
In short
How is AI used responsibly for our health? That's what this blog series is about.
Carine van Oosteren (SER) uses examples of AI applications in healthcare to show how the work of healthcare professionals is changing.
In order to make responsible use of AI in healthcare, it is valuable to study current AI applications.
Looking for good examples of the application of artificial intelligence in healthcare, we asked key players in the field of health and welfare in the Netherlands about their experiences. In the coming weeks we will share these insights via our website. How do we make healthy choices now and in the future? How do we make sure we can make our own choices when possible? And do we understand in what way others take responsibility for our health where they need to? Even with the use of technology, our health should be central.
Two examples of AI in healthcare
Artificial Intelligence (AI) has proven to be good at detecting patterns in data. In healthcare, it is useful for diagnostics and in preventive care.
Skin Vision, for example, has developed an app to detect skin cancer at an early stage, without having to visit a doctor. The user of the app takes a picture with a smartphone and answers a few questions. The app then performs a risk analysis on a piece of skin. If the algorithm assesses the risk of cancer as high, the user is notified of the next steps within 48 hours. A team of dermatologists is involved with the app.
BedSense is an example of AI in preventive care. This AI application can prevent bedsores. BedSense consists of a sensor under a mattress that monitors a patient's lying behaviour and a locker on the wall that sends out signals if a patient lies in the same position for too long.
Workload reduction and other work
The above examples give rise to the expectation that the use of apps in healthcare will lead to better diagnoses and lower healthcare costs. The time saved by healthcare professionals thanks to these applications can be spent on other things, such as personal contact with patients. Advantages of applications such as Skin Vision and BedSense are less inconvenience for patients, saved costs and reduced tasks for medical staff. Other opportunities can be found in the area of employment: does the deployment of AI contribute to a reduction in workload and does it reduce the demand for healthcare personnel?
More than 1 million employees work in the healthcare sector. With 14% of the working population, healthcare is the largest sector in The Netherlands. In 2019, the UWV (Employee Insurance Agency) expected the number of healthcare personnel to continue to grow due to the increasing ageing of the population and a rising government budget for healthcare. The labour market for carers and nurses is very cramped and the workload is high.
There is as yet no evidence that AI contributes to reducing the workload.
Healthcare technology is being experimented with, as BedSense shows, particularly in hospitals. For example, patients can measure their own health (remote patient management). Surgery robots are used and the possibilities offered by 3D printing, for example, 3D printed blood vessels or bones, custom-made plaster casts or models of diseased organs, are used to help a surgeon prepare for surgery. This new technology creates new types of jobs such as 3D print operators, programmers of virtual reality and e-health programs or digi-coaches. But the competencies and tasks of regular healthcare professionals are also changing. For example, they must be able to use mathematical models for diagnostics, utilize self-measuring equipment and be able to interpret the data from it. This requires extra training. There is as yet no evidence that AI contributes to reducing the workload. No research has yet been done into this specific relationship.
Less demand for staff?
There is as of yet no indication that the use of technology will lead to a reduction in demand for personnel. The AZW Employers Survey 2018 shows that the demand for personnel does not change as a result of the use of new technologies and innovations. The Rathenau Instituut predicts that technological developments will, at most, only indirectly lead to a reduction in the number of jobs. If, for example, the application of new technology leads to better operations, and people are therefore in hospital for shorter periods of time, a decreasing need for nursing staff could be the result.
Unanswered questions about AI in healthcare
It is still unclear whether the use of AI in preventive care or diagnosticss actually leads to lower healthcare costs. Apps can make mistakes, just like medical professionals. Someone who, according to the app, has an increased risk of skin cancer will be advised to keep an extra close eye on their skin. If the photo is misinterpreted, someone may get a wrongful negative result. This will lead to unnecessary anxiety and extra doctor's visits.
Another question is whether people want a company to know about their physical imperfections and the risk of an illness. What if the company resells the data or goes bankrupt? What kind of rights does a user then have?  
Conclusion
In order to use AI responsibly in healthcare, it is important to know what applications are already being used, what they have to offer and what else is needed - such as training and further research - to make good use of it. Therefore, it is valuable to study examples of current AI applications; they help to understand how AI is changing work in healthcare.
Carine van Oosteren writes this contribution in a personal capacity.
Artificial intelligence
Health care
Blogseries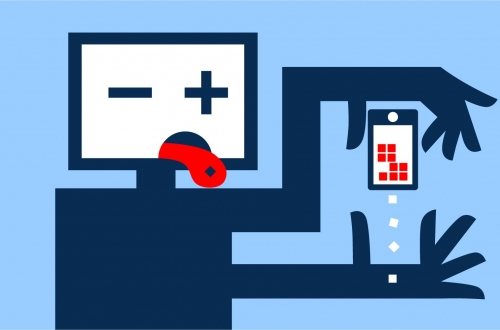 article
Artificial intelligence
Health care
Blogseries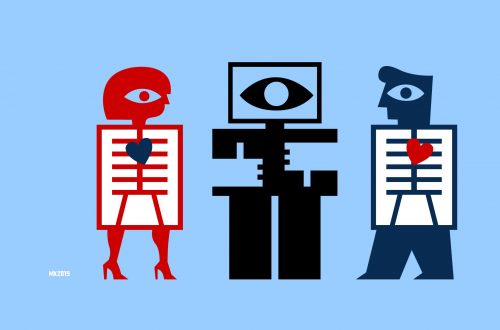 article
Artificial intelligence
Health care
Blogseries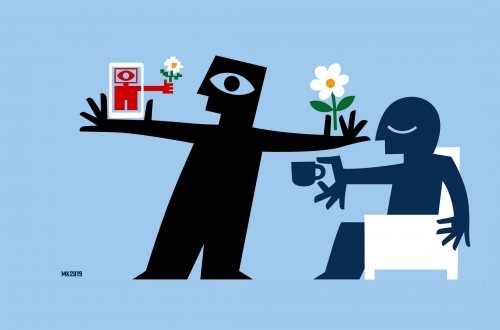 article
Artificial intelligence
Health care
Blogseries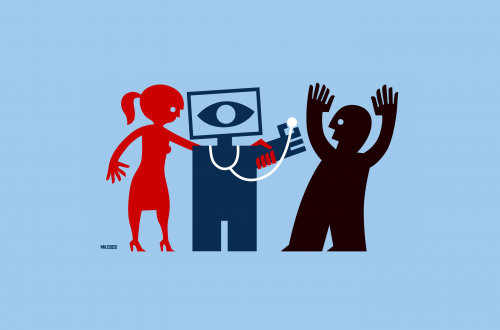 article
Artificial intelligence
Health care
Blogseries
article
Artificial intelligence
Health care
Blogseries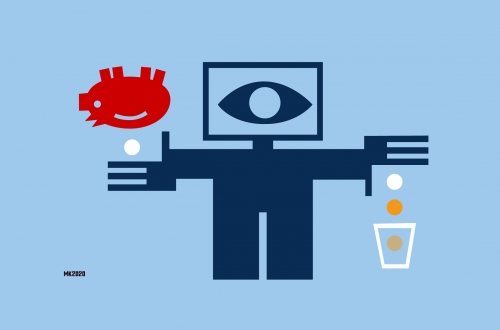 article
Artificial intelligence
Health care
Blogseries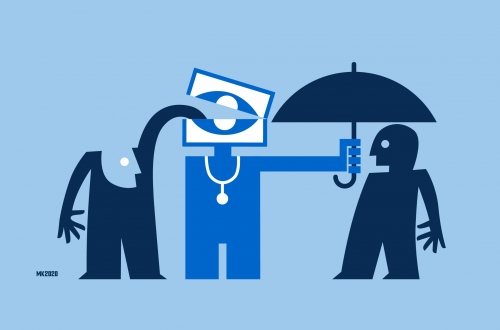 article
Artificial intelligence
Health care
Blogseries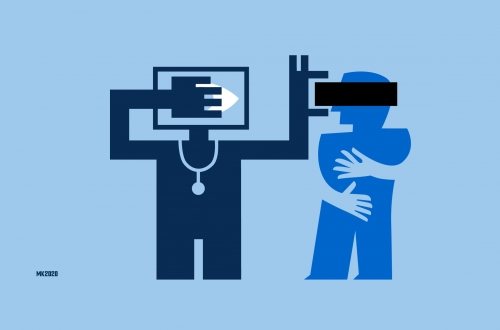 article
Artificial intelligence
Health care
Blogseries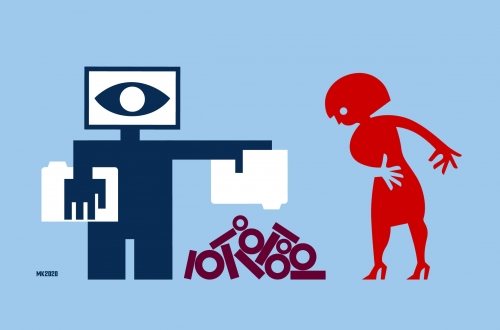 article
Artificial intelligence
Health care
Blogseries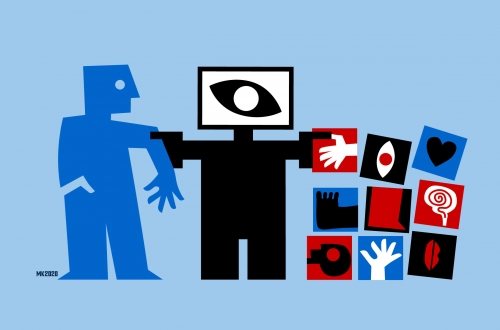 article
Artificial intelligence
Health care
Blogseries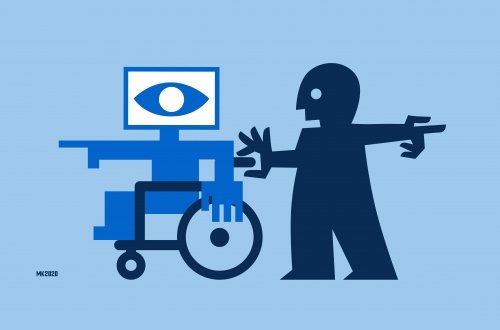 article