New technologies, such as AI, nanotechnology, and gene editing offer all kinds of opportunities for solving important societal issues. At the same time, little scientific research has yet been done into the potential risks they may have. Because of uncertain risks, it is necessary to take precautions. How can this precaution be combined with innovation opportunities? This question is being investigated by the Rathenau Instituut and 10 other European research organisations in the RECIPES project.
In short:
How can precaution in case of uncertain risks of new technology go hand in hand with innovation opportunities? We will be writing a series of articles on this subject over the next eighteen months.
The articles are always based on research conducted by the Rathenau Instituut within the H2020 project RECIPES.
In this article we show that applying precaution to innovation based on technology with uncertain risks does not necessarily have to lead to a ban. Precaution can, on the contrary, give direction to socially effective innovation.
The RECIPES project started in 2019. Now, after about a year and a half, and with approximately 18 months ahead, it is our opinion that applying precaution to innovation based on technology for which the risks are uncertain does not necessarily have to lead to a ban. Precaution can, on the contrary, give direction to socially effective innovation if it is taken into account thoroughly, step by step, and proactively and is not left to innovators alone. In this way, the precautionary principle can be safeguarded in an innovation process that develops within socially acceptable pathways.
The precautionary principle and the RECIPES project
The precautionary principle can be summarised as 'better safe than sorry'. This can mean, for example, that in the event of (strong) suspicions about major risks of a certain technology or new substance for the environment or public health, specific rules and guidelines are followed to ensure safety. This is also done if those risks have not (yet) been scientifically determined. As a legal principle, the precautionary principle has its origins in environmental laws of the Federal Republic of Germany from the 1970s. Within the EU in particular, certain laws and regulations are derived from this principle. The precise definitions of the precautionary principle vary widely in practice. A commonly used definition is that from the Rio Declaration on Environment and Development: "Where there are threats of serious or irreversible damage, lack of full scientific certainty shall not be used as a reason for postponing cost-effective measures to prevent environmental degradation". (United Nations, 1992).
How can the uncertain risks of new technology be reconciled with opportunities for innovation? A series of articles on this subject will follow in the coming eighteen months, which the Rathenau Instituut will write on the basis of its research within RECIPES, an EU Horizon 2020 research initiative. With this project, the EU wants to remain at the forefront of science by rethinking the precautionary principle in relation to innovation and major societal challenges. The project started in January 2019 and will run for three years. Within RECIPES, eleven organisations from seven European countries work together. The initiator of this consortium is the Faculty of Law of Maastricht University.
Precaution and innovation
Innovation plays an important role in bringing new products on the market that may be attractive or even vital to society. Good examples are: nanotechnology that makes it easier to keep surfaces in hospitals germ-free, genetically modified food crops that are more resistant to drought or new pesticides that can protect crops against insects. However, some new technologies also pose major risks to the safety of humans, animals, and the environment. Such risks are often recognised too late. In many cases, the introduction of certain new technologies has large-scale, long-term, and irreversible consequences. Examples include the harmful effects of greenhouse gases, the carcinogenic properties of asbestos, or how technologies such as artificial intelligence could disrupt society.
Especially at the beginning and during the development of new technologies, there is a great deal of uncertainty about both the opportunities and the risks involved. For example, little research has yet been done into the behaviour of a new substance in specific situations. In the case of nanomaterials, for example, there are often no methods yet in place to determine their safety for humans, while there are well-founded suspicions that the materials are harmful in certain applications. It may also be that a technology is complex and dynamic, as is the case with some self-learning algorithms that are part of medical decision systems. And when a technology has an impact on ecosystems, the long-term effects are difficult to estimate. Using gene drive technology, for example, the genetic composition of a mosquito population can be modified. However, there is great uncertainty about the effects of this on the environment and the extent to which the inheritance of genes can be restricted geographically. Moreover, research into the risks also involves risks.
Application of the precautionary principle
The precautionary principle is generally applied in the case of risks for which there is scientific uncertainty. This principle is enshrined, amongst others, in international treaties and European Union legislation. The basic principle is that if there are strong suspicions that a new technology may cause major damage to, for example, the environment or human health, scientific uncertainty about these risks (i.e. the absence of incontrovertible scientific evidence that risks exist) should not be a reason not to take precautionary measures. In short: better safe than sorry. After all, some risks can be so serious that it is more sensible for policymakers to already take measures or ban a technology. After all, establishing scientific certainty in relation to safety can take a long time, especially in the case of new technologies. For example, for some new insecticides (neonicotinoids), which also unintentionally end up in pollen, nectar, the earth and groundwater, it is difficult to map out all the harmful effects on nature. In addition, this often involves complex technology, such as a combination of digitisation and biomedical developments, and there may be uncertainty about how possible risks can be measured. Implants using ICT technology, for example, bring with them new, uncertain risks because they are externally influenced.
There is a need for new, adequate ways of weighing up the opportunities and risks involved.
Room for innovation
On the other hand, many opportunities of new technology can be insufficiently exploited if the precautionary principle is referred to too quickly or too easily when introducing a new technology. Scientists, developers, and companies sometimes experience this as an obstacle to taking steps in their research or innovation. In order to give new technology sufficient room to contribute to societal issues, there is a need for new, adequate ways of weighing up the opportunities and risks involved. Together with 10 other European research organisations, the Rathenau Instituut, in consultation with different stakeholders, is exploring ways to reconcile precaution and innovation for new technologies where there are uncertainties, complexities and seemingly irreconcilable perspectives on their importance and risks.
What does the Rathenau Instituut think?
In many of its studies, the Rathenau Instituut looks at how to deal with the uncertain risks of innovation. We see five different reasons why the application of the precautionary principle has become even more important in new technology. So it is important that we investigate the relationship between precaution and innovation opportunities.
The uncertainties surrounding new disruptive technology, the new (global) dependencies, the (economic) usefulness of societal governance and the importance of democratic participation in the shaping of impactful technology demonstrate the importance of precaution with regard to innovation. Applying the precautionary principle must not lead to a ban on innovative technologies of which risks are uncertain, without a proper assessment of, for example, the opportunities and risks beforehand. On the contrary, the application of the precautionary principle gives direction to socially effective innovation. By taking a thorough, step-by-step, and proactive approach to precaution in innovation and not just leaving it to innovators, the innovation process can develop within socially acceptable pathways.
This calls for a broader, and also more proactive, application of the precautionary principle. This can be done by, among other things, actively monitoring and evaluating innovation, and by giving social perspectives, such as those of future users or legislation and regulators, and public values room for manoeuvre in the innovation process. After all, prevention is better than cure, and it is precisely in the area of the complex and uncertain socio-economic and ecological reality that it is wise to remain critical and deal with uncertainties in a well-considered manner.
The research

Within the RECIPES consortium, the Rathenau Instituut is investigating various ways in which precaution and innovation can be better combined in the event of uncertain risks. Over the next year and a half, we will report on the results of the research with short articles. The research consists of the following parts:
1. A citizen's meeting on how the government should deal with uncertain risks to public health and the environment when permitting new technology. People of different ages, professions and backgrounds come together to discuss this. Our institute reported back in June 2019.
2. Research into the role of the precautionary principle among Dutch policymakers and how it is formalised in Dutch legislation and regulations.
3. How are innovation and the precautionary principle taken into account in the uncertain risks of synthetic gene drives and the use of artificial intelligence in healthcare? And what lessons can we draw from this for the application of the precautionary principle? These questions are central to two research cases on the application of the precautionary principle.
4. Analysis of the social forces behind these perspectives within Europe. Different perspectives and interests exist with regard to the relationship between the precautionary principle and innovation. This analysis was published in July 2020.
5. Contribution to scenarios on different impacts of the precautionary principle. In collaboration with various European stakeholders, the RECIPES consortium will use scenarios to discuss the controversies and complexities surrounding the application of the precautionary principle in innovation and look for new 'tools' to apply the principle more effectively.
6. At the end of the project, we will formulate some insights on how precaution and innovation are brought together within the European Union and in the Netherlands, and what lessons we can draw from this.
7. In addition, we present a number of 'tools' (such as policy instruments, overviews and assessment frameworks) for stakeholders (such as policymakers, legislators and regulators, developers of new technologies, and civil society organisations) that can help with the application of the precautionary principle.
Knowledge for transitions
22 September 2020
Precaution
Innovation
Regulations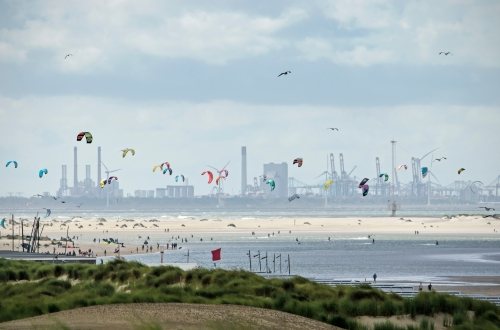 article
Knowledge for transitions
30 July 2020
Precaution
Innovation
Regulations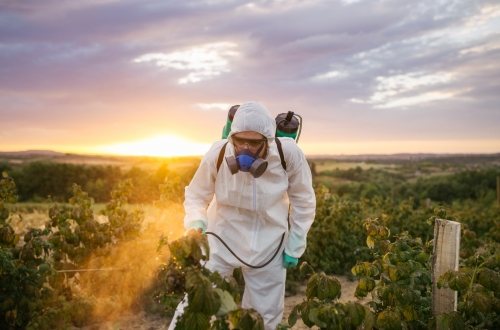 article
Knowledge for transitions
01 July 2019
society
responsible innovation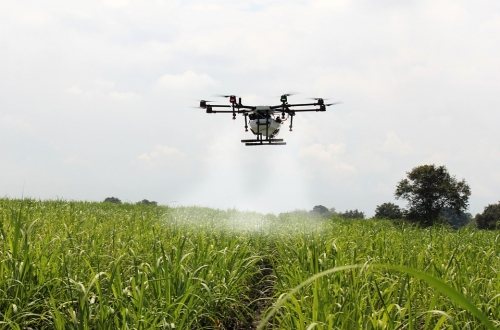 review